Corsican Birdlife
Unique combination of natural features such as luscious maquis and dense forests, endless unspoiled beaches and stunning mountain vistas plunging into the crystal clear Mediterranean Sea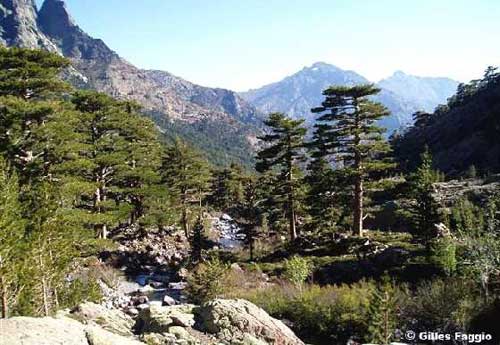 Corsica is about 133 miles north/south by 50 miles, for a total land area of 3,352 square miles. Corsica is really just one big mountain sticking out of the sea, having several peaks over 2000 meters high. The island is covered by maquis, a pungent combo of lavender myrtle and heather, as well as pine and chestnut forests.
This exciting destination provides an outstanding backdrop for birdwatching. Local specialities include Bearded Vulture, Red Kite, Osprey, Cory´s and Yelkouan Shearwaters, desmaresti subspecies of Shag, Purple Heron, Greater Flamingo, Audouin´s Gull, Scops Owl, Spotless Starling, Spectacled, Marmora´s and Dartford Warblers, Pallid Swift, Blue Rock Thrush, Tawny and Water Pipits, Alpine Accentor, Alpine Chough, Rock Sparrow, Wallcreeper, Cirl Bunting, the Corsican form of Citril Finch and the delightful endemic Corsican Nuthatch.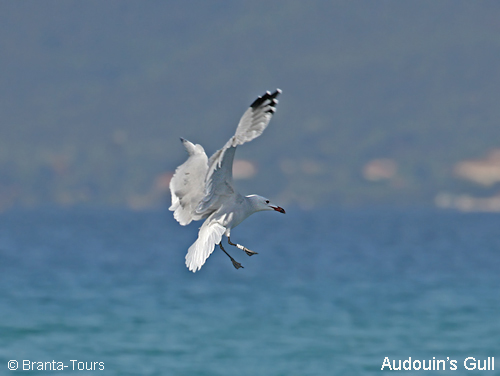 Dates:
June 8 - 15, 2018

Group size: 8

Starting point: Bastia


Itinerary
Day 1 : Bastia - Lake Biguglia
Day 2 : Asco valley
Day 3 : Cape Corse
Day 4 : l´Agriate
Day 5 : Scandola marine preserve - Calvi
Day 6 : Lakes Palo and Gradugine
Day 7 : la Balagna
Day 8 : Bastia Airport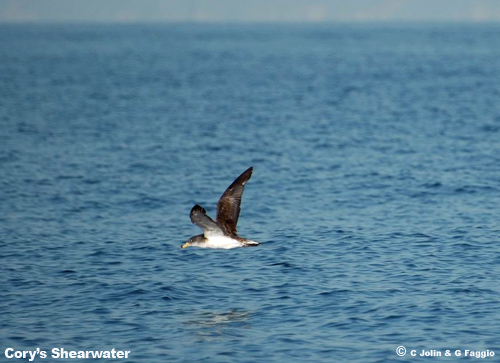 Day 1
Flight out to Bastia to be met by your knowledgeable local guide. Lake Biguglia, in the vicinity of the airport, is our first destination to be visited. This is Corsica´s major coastal wetland and one of the country´s "Ramsar" sites. The reserve complex, totaling about 1,500 ha and fringing on the Mediterranean Sea itself, is a location of outstanding natural beauty, near the port of Bastia. This brackish wetland is lying in the path of main migratory flyway and serving as a major staging point for large gatherings of birds. Lake Biguglia is also famous for its most important wintering location for numerous species of waterfowl. Audouin´s Gull, summering Greater Flamingos, Purple and other Herons are some of the highlights of the lake to be seen. Looking out to sea we should observe Cory´s and Mediterranean (Yelkouan race) Shearwaters clipping the water surface. En route, we will visit Bastia for a cultural diversion, where we should see a breeding colony of Pallid Swift. Stone Curlew, Spotless Starling, Short-toed Lark, Tawny Pipit and flocks of Bee-eaters are among birds we look for on the surrounding meadows. We then make 20 miles to a lovely and traditional olive-oil-producing domain nestled between the mountains and the sea, in the north-western corner of the island. Dinner and first night in a cosy convent, which is our exceedingly comfortable base for the next seven nights where we will admire phenomenal 1,500 thousand years old olive trees in their unspoiled natural surroundings...
Full tour description on demand: info@branta-tours.com