Birding Peru
Manu Biosphere Reserve, Machupicchu, Andean Condors and Pelagic birds at the Pacific Ocean.
14 birding days combining the best of Peru
This newly designed not-to-be-missed adventure to the Amazonian region of Peru is one of the most attractive and extensive birdwatching packages we have ever offered. Operated in the dry-season, and led by Pavel Simeonov together with the best local experts, eventful experiences are guaranteed throughout - birding interests are catered for at every turn.

We range from orchid-draped cloud forest to pristine Amazon rainforest, and by boat we cruise the Pacific Ocean and up the Rio Alto Madre de Dios River - headwater tributary of the Amazon that meanders through the heart of the jungle.

Injections of drama and culture manifest during visits to the Condor Valley and monumental Citadel of Machupicchu, located in the spectacular setting of the high Andes where ethereal mists cloak valley bottoms while snowclad peaks tower all around.

Last but not least we head for the Huacarpay Wetlands, which host a variety of high Andean waterfowl and endemic wetland birds. This ultimate experience of a lifetime should top the list of every wildlife/birding enthusiast's travel aspirations.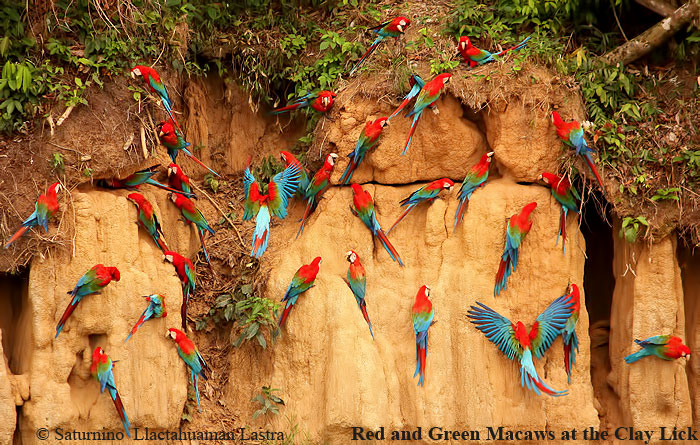 Dates: 2 to 15 November



Price

(Promotional Cost)

GBP 1995,- Base: 9+ People
3 pax = GBP 3246,-
6 pax = GBP 2849,-
9+ pax = GBP 1995,-
Single room supplement: GBP 245,-


Prices include:
All lodging with private bathroom & Hot and cold shower.
Hotel in Lima, Cusco, Aguas Calientes and Pto Maldonado
All Meals in Peru, snacks, drinking water (vegetarian on request) B:L:D.
Transportation (Van & boat, Train)
Internal flights Lima - Pto Maldonado - Cusco - Lima
Guidance Branta Tours' Leader speaking English, French and local expert - bilingual knowledgeable Bird Guide
Hotel, transfer and entrance fees to Machupicchu
First Aid Kit with a poison extractor
Birding check list

Prices exclude:
International Flights ∗ It has never been easier to reach Peru (at approx. 460 GBP per head) offered now by www.lan.com
Alcoholic drinks and tips;
Single room supplements;
Visa and health insurance.


* Promotional statement:

We offer a 5 percent discount to anyone who books a place (and sends deposit) by 30 September.

Group size: 3 to 10 people.

Itinerary
Day 1 : Travel to Lima
Day 2 : Lima - Puerto Maldonado
Day 3 : Puerto Maldonado to Manu Birding Lodge
Day 4 : Macaw Clay Lick, Canopy Tower and Camungo Oxbow Lake
Day 5 : Blanco Oxbow Lake & Tapir Clay lick
Day 6 : Canopy Tower and Bamboo Forest
Day 7 : Manu Birding Lodge to Amazon Hummingbird Center
Day 8 : Amazon Hummingbird Center
Day 9 : Hummingbird Center to Puerto Maldonado
Day 10: Puerto Maldonado to Machupicchu
Day 11: Machupicchu to Cusco
Day 12: Apurimac Endemics and Andean Condors
Day 13: Cusco – Huacarpay Wetlands to Lima
Day 14: Pelagic birding and Evening flight back home


More info and detailed tour programme comming soon. Thank you for your patience!