Itinerary in brief

Day 1 Travel to Krasnoyarsk via Moscow. Trip to Stolby Nature Reserve to explore Kacha River valley looking for Long-tailed Rosefinch and other steppe-forest species such as Richard´s Pipit, Brown Shrike, Black-faced Bunting and Pine Bunting.

Packed lunch in the field. After that, arrival at Stolby Nature Reserve guest house. Accommodation. Diner. Evening sounds of Stolby.

Day 2-3 Whole day in the mountains. Radial excursions around (Blue Robin, Masking Wagtail, Lanceolated Warbler, Pallas´s Leaf Warbler, Radde´s Willow Warbler, Spotted Flycatcher, Pacific Swift, Red-flanked Bluetail, White´s Thrush) Day 4 Early breakfast. Transfer to the airport and departure to Bor. Arrival in Bor at lunch time, then departure by boat to Mirnoe field station (in case of bad weather conditions – overnight in Bor). 20:30 Arrival in Mirnoe, settle down. Late welcome dinner. Day 5-9 Investigation of Middle Taiga region. The first week of June presents us with numerous species of migrating waders and waterfowl; those begin to move downriver from the last week of May. The forest passerines begin to arrive from first week of June until third week (the last arrival is Pallas's Grasshopper Warbler). Full board accommodation at the ecological station "Mirnoe" near Central-Siberian Reserve. While staying on the station you will participate in regular ringing, visit flood-plane of Yenisey River and taiga. On the right bank of Yenisei - typical Middle Taiga forest with Tarsiger cyanurus, Emberiza chrysophrys, Zoothera dauma, Phylloscopus inornatus, Phylloscopus proregulus, Fringilla montifringilla, Ficedula mugimaki, Muscicapa sibirica, Anthus hodsoni On the left bank - well-developed floodplain: Zoothera sibirica, Turdus atrogularis, Luscinia calliope, Luscinia sibilans Phylloscopus borealis, Phylloscopus fuscatus, Lanius cristatus, Acrocephalus dumetorum, Locustella certhiola, Emberiza rustica. Pallas´s Grasshopper Warbler, Black-and-orange Flycatcher, Siberian Rubythroat, Swinhoe´s Snipe, Red-tailed Robin, Eye-browed Thrush, Black-throated Thrush, Siberian Thrush, Yellow-browed Warbler, Dusky Warbler, Yellow-browed Bunting, Pintail Snipe. Day 10 Departure by boat to Bor after lunch. Overnight in Bor. Day 11 Free time in Bor / Birding possible.

Late afternoon, departure to Krasnoyarsk

Overnight.

Day 12 Flight back to Moscow and onwards.
Starting point: Moscow Airport

Air Travel

This is entirely optional leaving you completely free to make personally your flight reservations and to pursue your travel arrangements to Moscow with an airline company or your own travel agent.
Please, be aware that there are at least two airports in Moscow and according to our schedule it is better to book direct flight to Domodedovo instead of Sheremetyevo airport.


Note:

If your flight is to Sheremetyevo, you should arrive at least 4 hours before your next flight to Krasnoyarsk, departing at 10:00 PM from Domodedovo airport (transfer requires at least 1,30 h).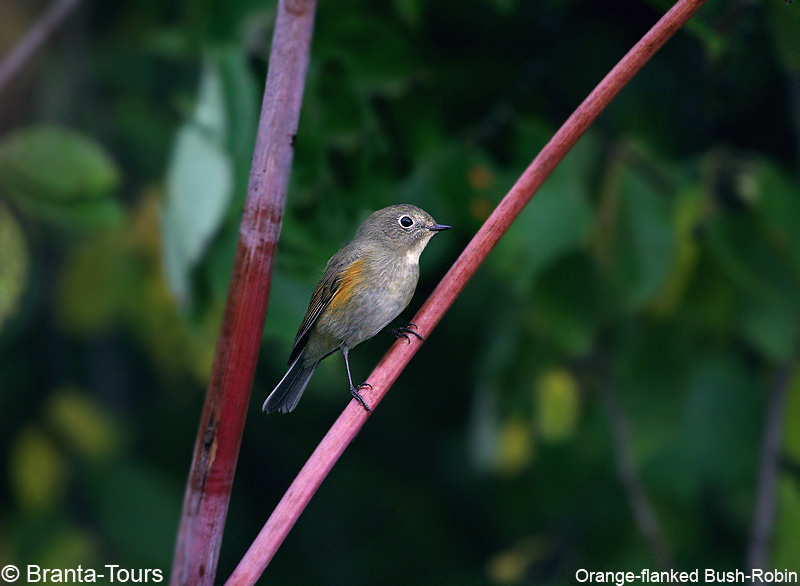 Price: (Promotional cost 2017) €2,990 (Base: 8-10 people)

Price includes:
B & B accommodation 3*** Hotels and traditional local guesthouses;
Ten nights dinner;
Packed lunches except for days 1 and last;
Drinks: mineral water, fizzy drinks including Coca Cola, tea/coffee;
Internal flights (Moscow-Krasnoyarsk-Moscow and Krasnoyarsk-Bor-Krasnoyarsk)
All excursions plus transfers by boat or hovercraft in Central Siberia;
Guidance.

Price excludes:
Lunch on days 1 & last;
Alcoholic drinks and tips;
Transport to and from Russia;
Single room supplements in Krasnoyarsk, visas and health insurance.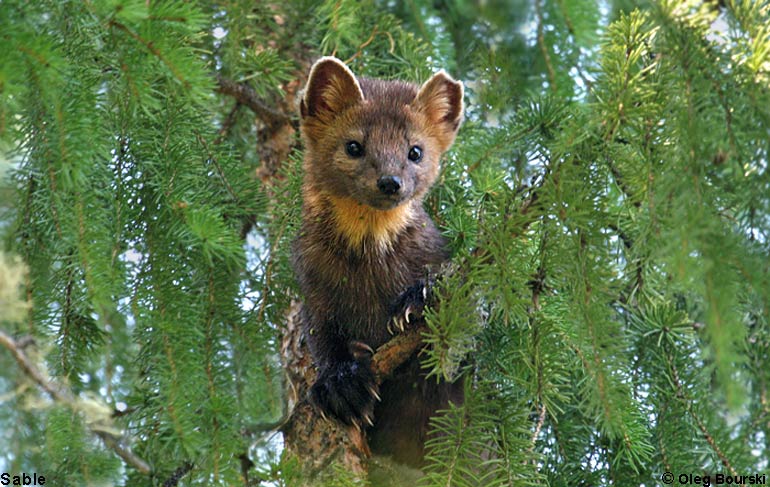 What to bring:
Arrange of clothes:
- T-shirt, long sleeved shirt, light and tough pair of trousers, water-proof jacket, fleece (elasticated cuffs or trousers and shirt may be useful too as added protection from insects) plus a pair of trousers for walking around the base-site.
- Rubber boots (Wellingtons), specially those giving protection high on the leg. If you have a pair of high waders that are comfortable to walk in, these could be an alternative.
Repellen
t: Strong insect-repellent is a necessity and we recommend a protective hood with very fine netting.
Other items
to bring would include: Bath towels, binoculars, special cream for treating bites, en international electrical adaptor (standard European two-pin). A torch will be useful and we recommend a head torch. Telescope and tripod are probably unnecessary because of forestry environment of the site.
- Remember there are no shops in the taiga, so anything else you think you might need, bring it, but take care for over-weight luggage – on Russian airports you are allowed to bring maximum 25 kg.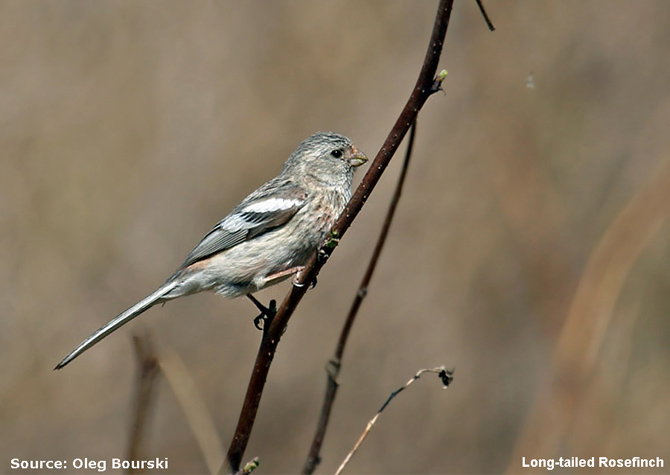 More details coming soon
!