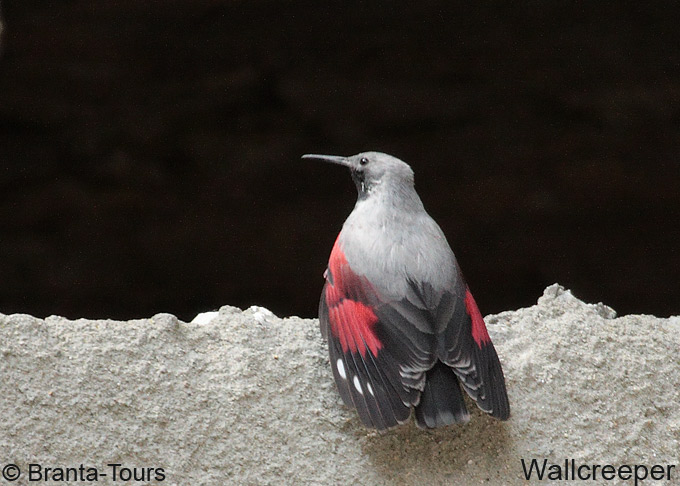 Day 6-7 - Bükk National Park
Today we explore the Bükk hills covered with deciduous forests with beech and oak trees. The place is rich in woodpeckers: Black, Green, Grey-headed and Middle Spotted ones are fairly common but there are several reliable sites for White-backed Woodpecker too. We also look for Hawfinch, Mistle Thrushe, Marsh and Willow Tits, while the rocky outcrops are favourite habitat for Rock Bunting, Alpine Accentors and even the delightful Wallcreeper. Usually the two latter species arrive in late October so if we are lucky we can find the earliest ones. In the evening of day 6 we visit an old stone mine with a resident Eagle Owl pair, while the other evening is going to be spent in searching for Ural and Tawny Owls.
Overnight: Hotel Síkfõkút, Noszvaj.


Day 8 - Way back to Budapest
A short birding in the morning and after saying farewell to the fabulous forests and hills we travel back to the airport.
Price: €795
- Base: 7-9 people

6 pax = €865,-

5 pax = €895,-

4 pax = €985,-

3 pax = €1060,-

Single room supplement: €95,-
* Promotional statement:
We offer a 5 percent discount to anyone who books a place (and sends deposit) by 31 August.
Price includes:

Accommodation
Breakfast on days 2-8
Packed lunch on days 2-8
Drinks: Mineral water, fizzy drinks including Coca Cola, tea/coffee;
Transportation by minibus
All excursions and guidance

Price excludes:

Lunch on day 1
Dinners
Alcoholic drinks and tips
Transport to and from Hungary
Single room supplement

* It has never been easier to reach Hungary as British Airways (www.britishairways.com) offer now regular and cheap flights to Budapest. Another option could be to take a charter flight offered by Malev Airlines (www.malev.com) all year round.