The easiest place to find some of the most difficult Western Palearctic breeding species!
Güldenstädt´s Redstart, Caucasian Snowcock, Great Rosefinch, Caucasian Black Grouse, Caucasian Chiffchaff, Greater Sand Plover, Persian Wheatear, Mongolian Finch, with an outstanding possibility of Shikra, and many other enigmatic species in support, including: Radde´s Accentor, See-see Partridge, Little Swift, Crimson-winged Finch, Desert Finch, Upcher´s Warbler, Bimaculated Lark, Grey-necked Bunting, Red-fronted Serin, all 4 vultures, Striated Scops Owl, Black Francolin, Imperial Eagle, White-tailed Plover, Eastern and Western Rock Nuthatches, Blue-cheeked Bee-eater, Ménétries´s Warbler, Levant, Green Warbler, Snowfinch, Grey-headed Gallinule, Black-bellied Sandgrouse, Finsch´s, Pied & Isabeline Wheatears, Caspian Tit, Asia Minor Twite, Red-breasted and Semi-collared Flycatchers, and many others...
Dates:

25 May to 3 June
(10-day Birding Tour)
Starting point: Baku Airport
Tour Guides: Pavel Simeonov and experienced local escorts
Group size: Limited to 11 participants + Tour leaders
Minimum number for tour to go ahead: 4 participants
Cost: 1,995 €, not including flights.
This newly designed spring event contains without any doubt one of the most attractive and extensive wildlife packages we have ever offered. Only one-ninth the size of Turkey, Azerbaijan really produces as excellent birdwatching opportunities with far less efforts required.
During the trip we will explore most of Azeri's top birding locations visited by no other wildlife tour companies, and you will have the special privilege of being among their first explorers.

It is one of the best places to see displaying Caucasian Snowcocks in their natural environment. This wary gallinaceous bird, together with Caucasian Black Grouse, Great Rosefinch and Caucasian Chiffchaff, is endemic to the Caucasus Mountains where it breeds at altitudes from 2000-4000 m on bare stony mountains.
The tour opens with 5-day exploration of Nakhchivan Autonomous Republic, the Azeri isolated enclave wedged between Armenia, Iran and Turkey. Known as the land of Noah, it shares no land border with Azerbaijan and the only access is by airplane. Regular internal flights from Baku easily connect Nakhchivan with the main land. Several unusual bird species listed for Azerbaijan can only be observed here, including Persian Wheatear, Desert Finch, Mongolian Finch, Pale Rock Sparrow, See-see Partridge, Radde´s Accentor, Upcher´s Warbler, Grey-necked Bunting etc...

During the trip across the country we also expect to find the following additional highlights, providing us with rare photographic opportunities:
Caspian Snowcock, Caspian Tit, Red-breasted & Semi-collared Flycatchers, Rosy Starling, Pallas´s Gull, Lesser Kestrel, Laughing Dove, Rufous Bush Robin, Shore & Lesser Short-toed Larks, etc., by way of a small sample (over 180 species expected).
The wildlife around is represented by several notable species of mammals that we also look for, including Goitered gazelle, East Caucasian Tur, Bearded Goat, Transcaucasian Mouflon, Caspian Seal, Marbled Polecat and, with good luck, we may just see the Jungle cat.
Persian Leopard, which is probably extinct from the country, has been found here too.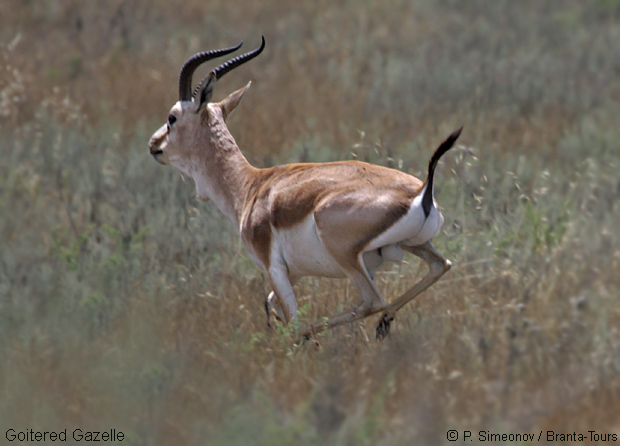 Payment: Payment has to be made in either Euro or British Pound and should be made by bank transfer. Please ask for details regarding our price: info@branta-tours.com

Trip deposit of EUR 200 is required at least two months before departure.
* We will be pleased to send you a bird checklist and day-by-day programme just after receiving the required deposit.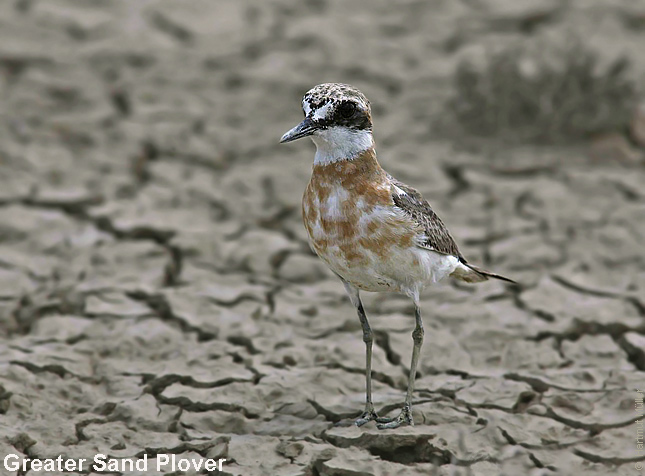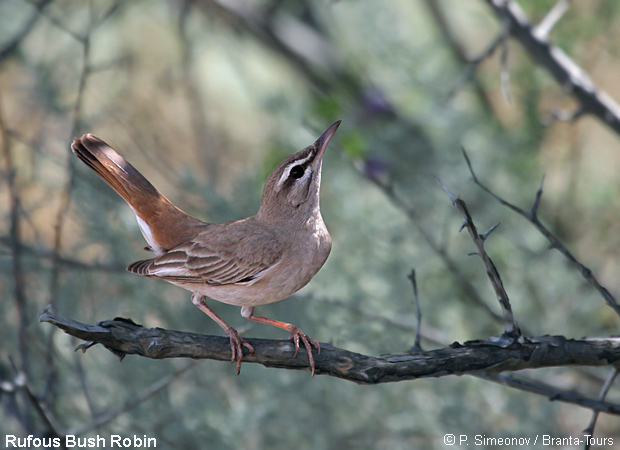 General Information
Azerbaijan, located on the western edge of the Caspian Sea, has a valuable geographical position sitting at the crossroad between East and West. (Asia and Europe) Surrounding it are four other countries, namely; Russian Federation, Georgia, Armenia and Iran.
Azerbaijan, formerly part of the USSR, declared its independence in 1991 as the Soviet Union began to break up and is now a democratic republic that favours closer ties with Western Europe.
Landforms:
Azerbaijan is a mountainous country. Three physical features dominate Azerbaijan: the Caspian Sea, whose shoreline forms a natural boundary to the east; the Greater Caucasus mountain range to the north; and the extensive flatlands at the country's center. Many snow-capped peaks exceed 12,000 ft. (3,700m), with Baza-Dyuzi the highest point, at 14,698 ft. (4,480m).
Climate:
The climate varies from subtropical and dry in central and eastern Azerbaijan to subtropical and humid in the southeast, temperate along the shores of the Caspian Sea, and cold at the higher mountain elevations. Baku, on the Caspian, enjoys mild weather, averaging 4°C in January and 25°C in July.
Air Travel:
This is entirely optional leaving you completely free to make personally your flight reservations and to pursue your travel arrangements to Baku with an airline company or your own travel agent. Turkish Airlines offer cheapest flights to Baku available at: http://www.thy.com


* This tour can be modified by canceling some days depending on participants´ wishes, i.e. instead of starting the tour with Nakhchivan Autonomous Republic; we can replace it with three days exploration of the enigmatic Talysh Mountains to the south, where we will look for Crimson-winged Finches, White-throated Robin, Bimaculated Lark and many other mouth watering highlights. We will accordingly keep the last part of the trip for the Greater Caucasus. It is also possible to operate the tour along the route back, i.e. instead of heading to the south after arriving in Baku; we can start first to the north and the first birding location to be Greater Caucasus !
For more information please contact us: info@branta-tours.com